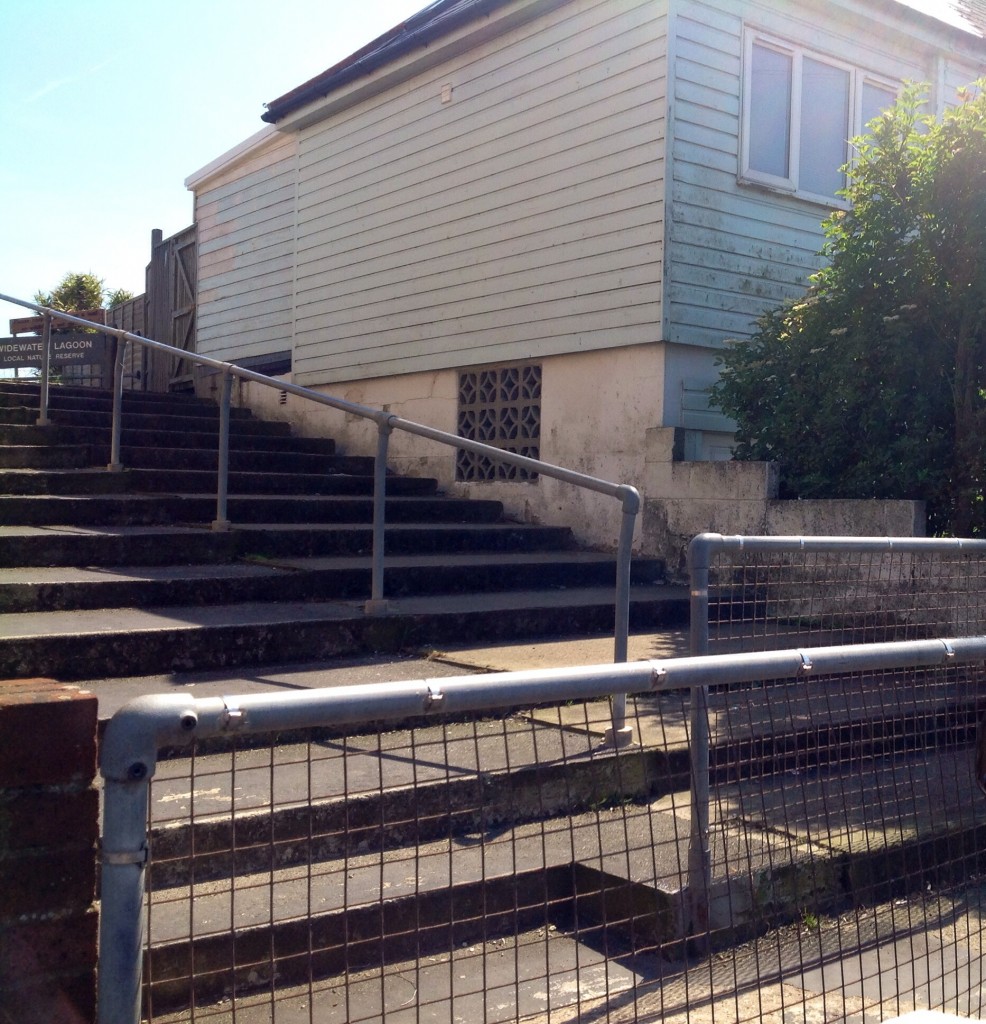 If like so many residents here on West Beach Lancing you use the Widewater Lagoon steps on the A259 at the Broadway crossing, but find it difficult or can no longer visit the Widewater or beach from those steps, then please support us in our appeal to have a mobility ramp installed.
Whether you use a wheelchair, mobility scooter, pram or buggy on your way to the Widewater or beach then support us in our quest.
We have asked Adur District Council to look into the feasibility of installing a ramp, to enhance the access to the Lagoon for the disabled.
We await the council's reply…..
Reply as reported in the Lancing Herald.
DISABLED residents hoping to visit Widewater Lagoon were dealt a bitter blow when the county council ruled out improving access from Brighton Road.
Campaigners called on West Sussex County Council to look into installing a ramp at the entrance to the lagoon from the A259, opposite the West Beach estate.
The council then carried out an investigation, but its findings were disappointing for those hoping for improvements.
West Way resident Lynda McShane, said "I'm very disappointed,"
"I feel the council could have done more. There's got to be a better way."
Dr Martin Osment, chief officer of Lancing charity Freedom Powerchairs, said he had been 'hoping for something more positive', but accepted that the council had carried out an 'correct, technical investigation'.
"We hope that, at a very modest cost, we can suggest a practical alternative," said Dr Osment.
In a letter to those concerned, assistant highway manager at West Sussex County Council Simon Baldwin said the council had found the gradient of 20 per cent was too steep for a ramp.
The maximum gradient allowed is eight per cent.
Mr Baldwin added that there was 'insufficient width to construct a ramp with more than one flight' and said the only way to introduce one in place of the steps would be to 'construct a new, lower bridge'.
"Unfortunately, as I'm sure you can appreciate, the County Council does not currently have the resources available to carry out such a scheme," wrote Mr Baldwin.
"I have to conclude, therefore, that there are no practicable measures that we can introduce at this time which will satisfy the current DDA regulations."
Meanwhile, Dr Osment said he had no intention of giving up the cause, and suggested a number of options that could be looked into, including seeking a deal with Eastern Sands caravan park, or perhaps even the owner of one of the houses that back onto the lagoon.
He said funding for another study might be needed, but conceded that it would not be a quick fix and made it clear that Freedom Powerchairs had 'no money at all' with which to fund it.